Melissa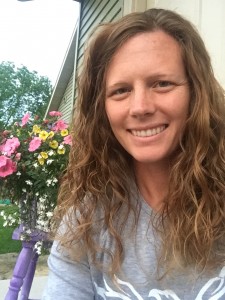 I am a Registered Nurse, mother to 4 busy boys, and have a love for exercise and group fitness. My college years is when I had my first actual gym experience. I loved lifting weights and running. I had developed a great relationship with the gym owners who decided to expand what they were offering at their gym and they started doing spinning classes and group exercise classes. I attended training sessions and started teaching classes which only made me love it all even more!!! 
I taught classes up until I was 8 months pregnant with my first son, I came back when he was 3 months old. Then, surprise shortly after that I was pregnant again, this time I made it until about 7 months. My husband and I had decided to move and it was at that time, I had to give up teaching. We moved away from my beloved gym:( 
In the time I was away from the gym, I tried all kinds of supplements, programs, and read about all of the latest gimmicks, knowing that exercise and nutrition were really what had always worked for me before. I was looking for that "easy" fix.
Fast forward…. we moved again this time back to Sparta where I was born and raised. I saw this place called Eupraxia opening and they were offering 30 days for $30. I asked my sister if she would do it with me and just like that we are hooked! I love everything about Eupraxia. I love training classes and working out equally the same! I am so grateful for Eupraxia coming to my hometown!